<![if !vml]>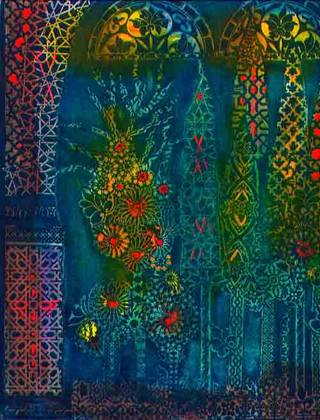 <![endif]>
The Garden Of Arabesque II
 

More information
The Dance of Arabesque etchings are printed as a variorum edition so that each print is different.
      <![if !vml]>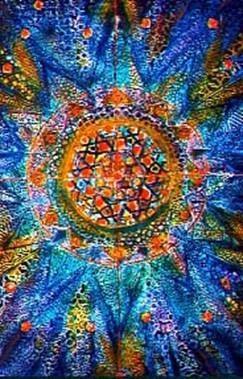 <![endif]>
      Emanation
                          Title
Starlit
     <![if !vml]>
<![endif]><![if !vml]>

<![endif]><![if !vml]>

<![endif]>
     

Starlit
Hand-made etchings printed as a variorum edition, which makes each print unique. These etchings are inked in various colours before the plates are printed.
Handcrafted etchings individually inked in vivid colours.
Title
Dance Of       Arabesque
I am fascinated with the intricate designs which characterize the beautiful patterns that adorn many Arab palaces like Alhambra in Granada. These prints and the Variations on Arabesque series (see Etchings I ) attempt to convey the lyrical poetry of these designs which display the underlying geometric patterns that inhabit our universe.
 Emanation
The etching on the left below is another example of how the familiar arabesque forms are manipulated to become a vehicle for light and colour in an explosion of patterns
<![if !vml]>

<![endif]>
Stained Glass
<![if !vml]>
<![endif]>
          

Variations on Arabesque

           
           <![if !vml]>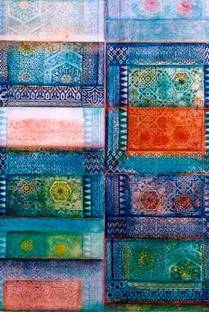 <![endif]>             
           Variations: Poem
  <![if !vml]>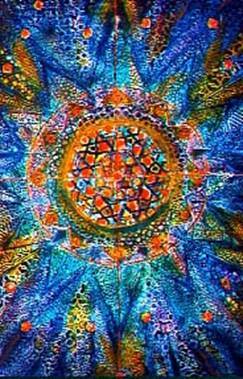 <![endif]><![if !vml]>

<![endif]> 
  Variations
mailto:contact@khairatalsaleh.com